Lab and Diagnostics
We have multiple tools in the clinic to aid in patient care.
Digital X-Ray
Our digital x-ray is a great resource for checking on anything from a dog's broken leg to a bird's broken wing.
Idexx Blood Machine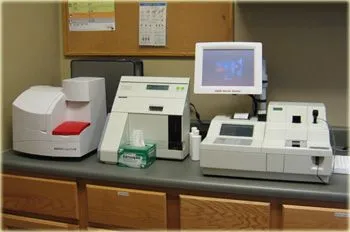 An Idexx Vet Test, Vet Lyte and CBC machine are utilized daily for in house bloodwork.
Ultrasound
Our ultrasound is frequently utilized from assisting with cystocentesis to pregnancy ultrasounds.