Tour Our Facility
When you come into our clinic you will be greeted by our friendly reception staff. We ask that dogs be on a leash and cats be contained in a carrier.
Exam Room
We have three exam rooms to accommodate your pets.
X-Ray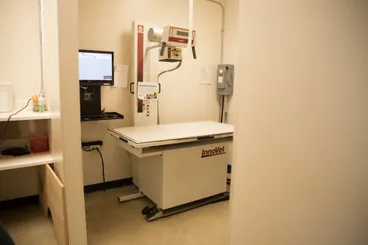 Our digital x-ray machine gives us high quality radiographs that we can use to help your pet.
Treatment
Our large treatment area is equipped to handle any need that may arise.
Dental procedures are also done in this area.
Surgery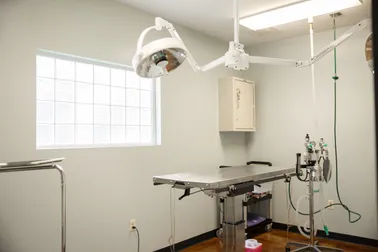 Our fully equipped surgery suite.
Dog Kennel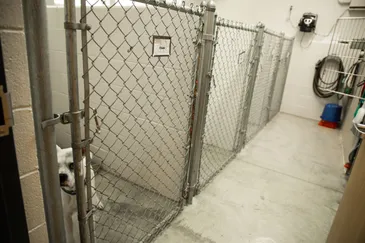 We have four large runs as well as several smaller cages available for dogs when they come in to our clinic. We try to make your pet's stay as comfortable as possible.
Cat Room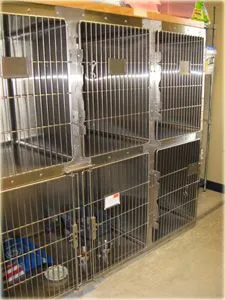 Our cat room is a separate area to help minimize the stress of being hospitalized.
In-Clinic Laboratory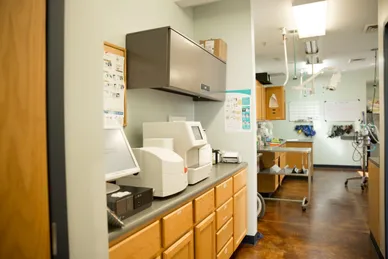 We have the ability to run diagnostics such as blood work and urine tests.

Isolation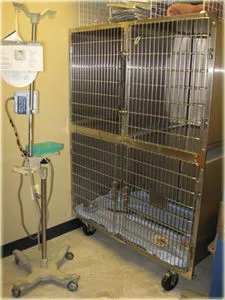 We have a separate isolation room to use if we have any concerns about contagions entering the hospital.
For Sale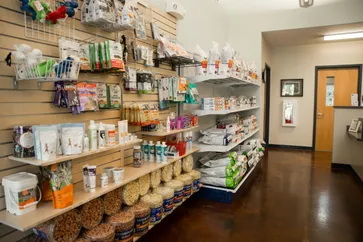 We have a wide range of product for sale, from prescription food to furminators.